Executive Board
Corporate Data
Certificate of Incorporation issued 9 June 1995 State of New Jersey
Lonna R. Hooks, Secretary of State
Registered Office
One Straube Center Blvd.
Pennington, NJ 08534
U.S.A.
Registered Agent: W. Straube
Certified Public Accountants and Auditors of Foundation:
Ohata Chun Yuen, CPA's
1144 10th Ave. Suite 400
Honolulu, HI 96816
U.S.A.
Board of Trustees of the Foundation (4):
Michele Straube, Esq., Managing Trustee
Win Straube, Vice Managing Trustee
William. B. Meytrott,  Trustee
Management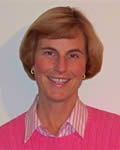 Nancy Scarpiello, Chief Executive Officer
Nancy H. Scarpiello is the Chief Executive Officer of the Straube Group of Companies and President of Straube Centers International Corporation. Her management background includes more than eight years in corporate accounting for a regional bank holding company, working in financial systems and asset/liability management, as well as six years of regulatory cost assignments. Nancy graduated from Temple University, Philadelphia, PA.